SIMPLEWAY
Simpleway Audio is a small but well-established Latvian company based in Riga, specializing in the creation of high-quality audio devices for studio and concert activities.
The company was founded in 2015 and during this time has rallied around engineers who are constantly searching for new solutions and the combination of their ideas forms the technical implementation of new products and, as a result, their high-quality sound.
One of the main qualities of the company is direct and individual communication with each client, which helps to receive timely feedback, criticism and comments that contribute to the further development and improvement of products.
Simple Way Audio differs from other representatives of the market in its unique approach and technical implementation. In pursuit of high-quality sound, the company has completely abandoned attempts to copy analogs and each device is a unique solution scheme created from scratch, supplemented and refined, thanks to constant tests and comparisons, communication with sound engineers, as well as a constant search for improvement opportunities, which allows the devices to sound better than competitors, while maintaining their price availability in the market.
At the moment, the model range consists of three DI-boxes that are completely different in sound, which are suitable for recording absolutely any sound source and solve the same problem from different sides, a microphone preamp and a guitar buffer, the main properties of which are the ability to maintain a low noise level in the entire volume range of the signal level, low distortion and linearizing cascades.
Recently, the company introduced its latest MicOne microphone to the world, which has amazing linear characteristics and a unique technical implementation. The latest product has already proven itself in the leading recording studios in Russia, Belarus, Germany and the United States..
At the moment, the focus of the Simple way team is focused on tube devices and the development of a tube preamp is already underway, which promises to reveal new dynamic facets of sound recording.
Simple Way products have also found their place among such well-known representatives of the Russian pop scene, such as Elka, DDT, Diana Arbenina, Melnitsa, Therr Maitz, etc., The list of artists is growing every month and the company is constantly working to provide its customers with various offers.
Simple Way Audio-search for the perfect sound..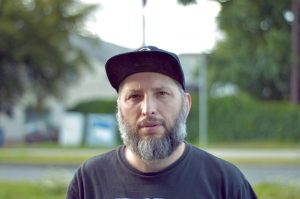 Peter Glushkov, designer and developer